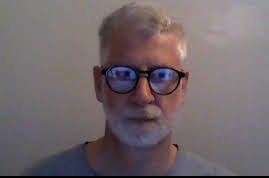 Greetings. If you are not especially familiar with web development, the thought of getting a website up and running for yourself or your business can be quite intimidating. There is the domain, and hosting, and of course all of the work and technical expertise that goes into designing, constructing, and then maintaining the site and its content.
This is where That Web Developer Guy can be called on to help out. As a seasoned IT consultant with a commitment to old-school professionalism and customer service, I will attentively listen to your story and then work to ensure that you end up with a clean, utilitarian website that meets your functional requirements and asthetic preferences. From start to finish, the process will be interactive: I will keep you informed of my progress, provide you with opportunities to give feedback on the site as it is being developed, as well as make myself available to answer questions and address any concerns as we move through the project lifecycle.
Once you have given your final OK on the product and it is brought live, That Web Developer Guy remains only a call, text, or email message away if you need something updated. And of course, if you prefer to be able to make updates to your site yourself, that can also be arranged by setting you up with a content management system (CMS).
Are you ready to finally get yourself that website that you have been thinking about for months? Get the process rolling by contacting That Web Developer Guy today.